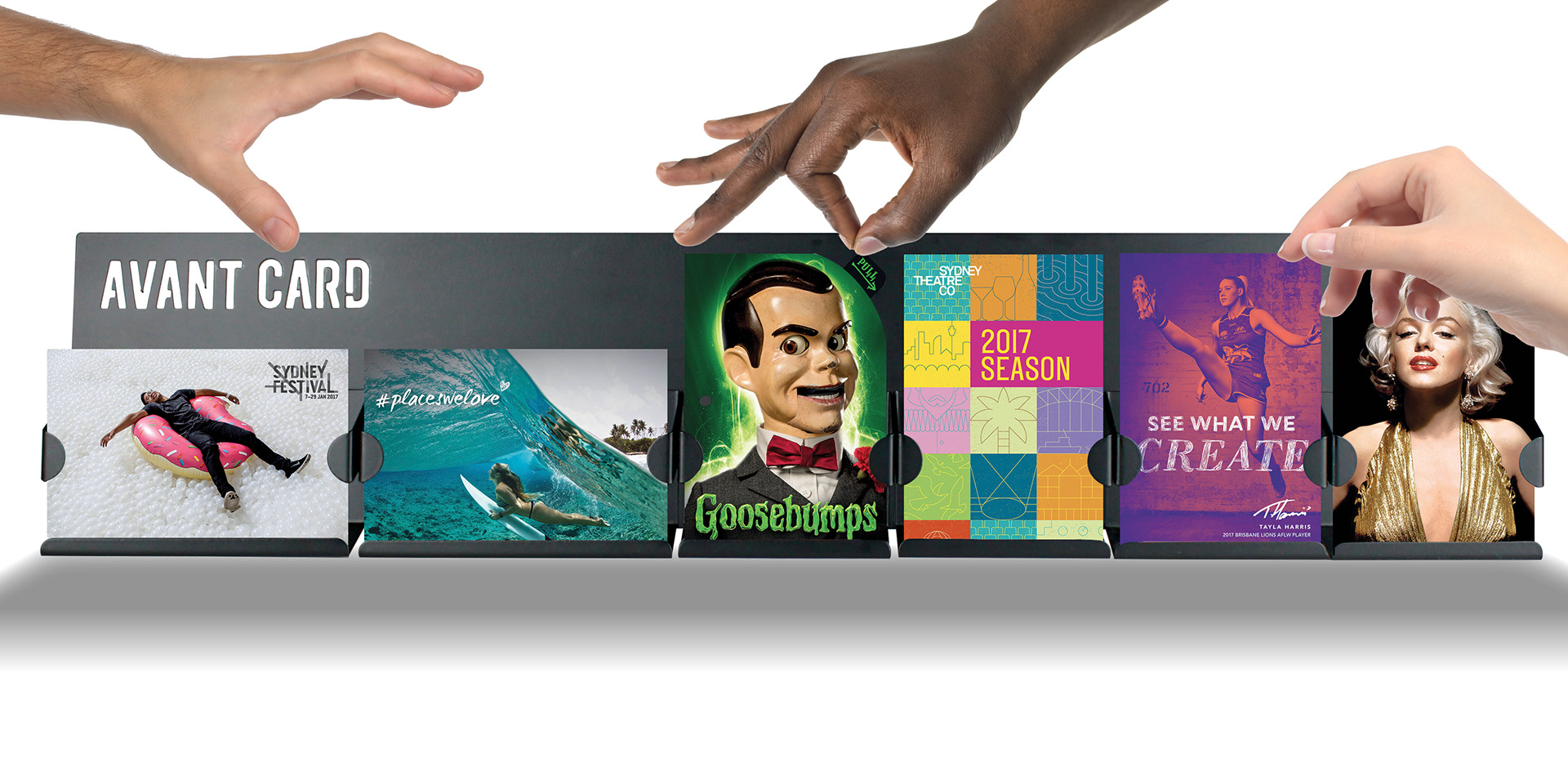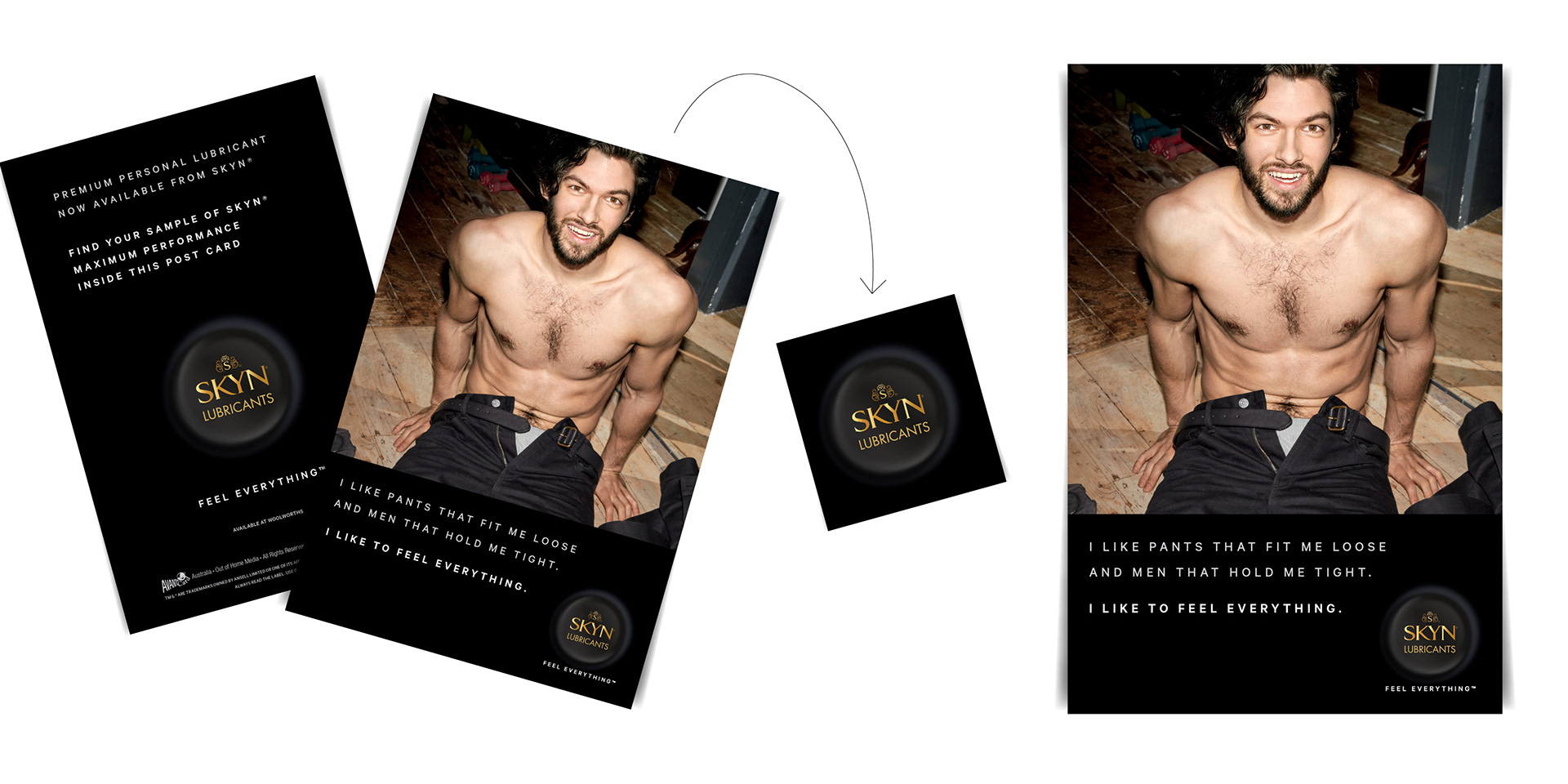 SKYN Lubricant:
Task: distribute a packet of SKYN lubricant through our postcard stands. 
Problem: The sample was for human use so it had to be kept sealed and safe. 
Solution: Create a pocket with two cards and encase the sachets safely within.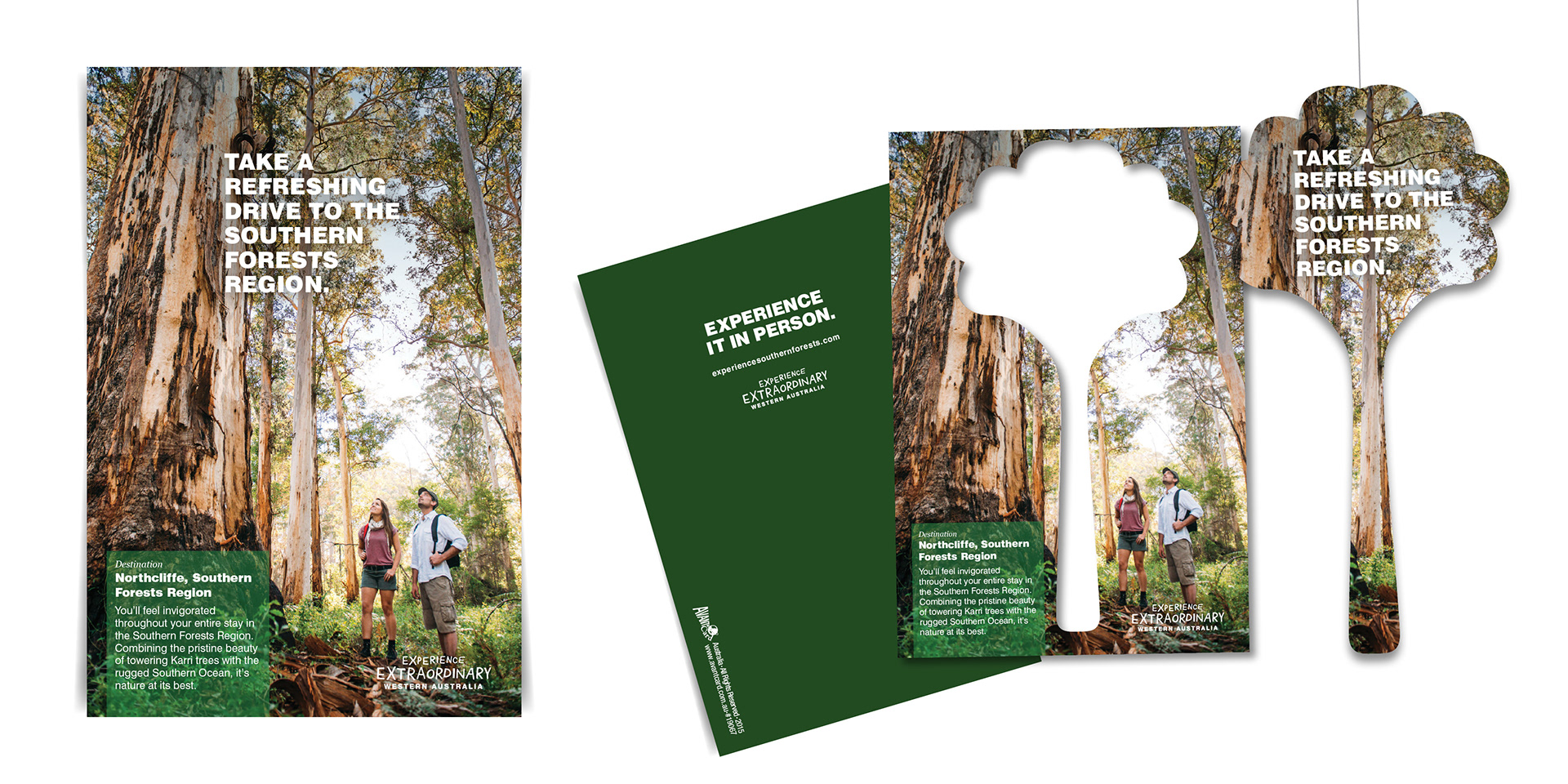 Western Australian Tourism:  
Task:  Communicate the 'Experience it in Person' tag line through a postcard
Solution: Pop out Eucalyptus air-freshener. Smell the Northern Forests as you drive.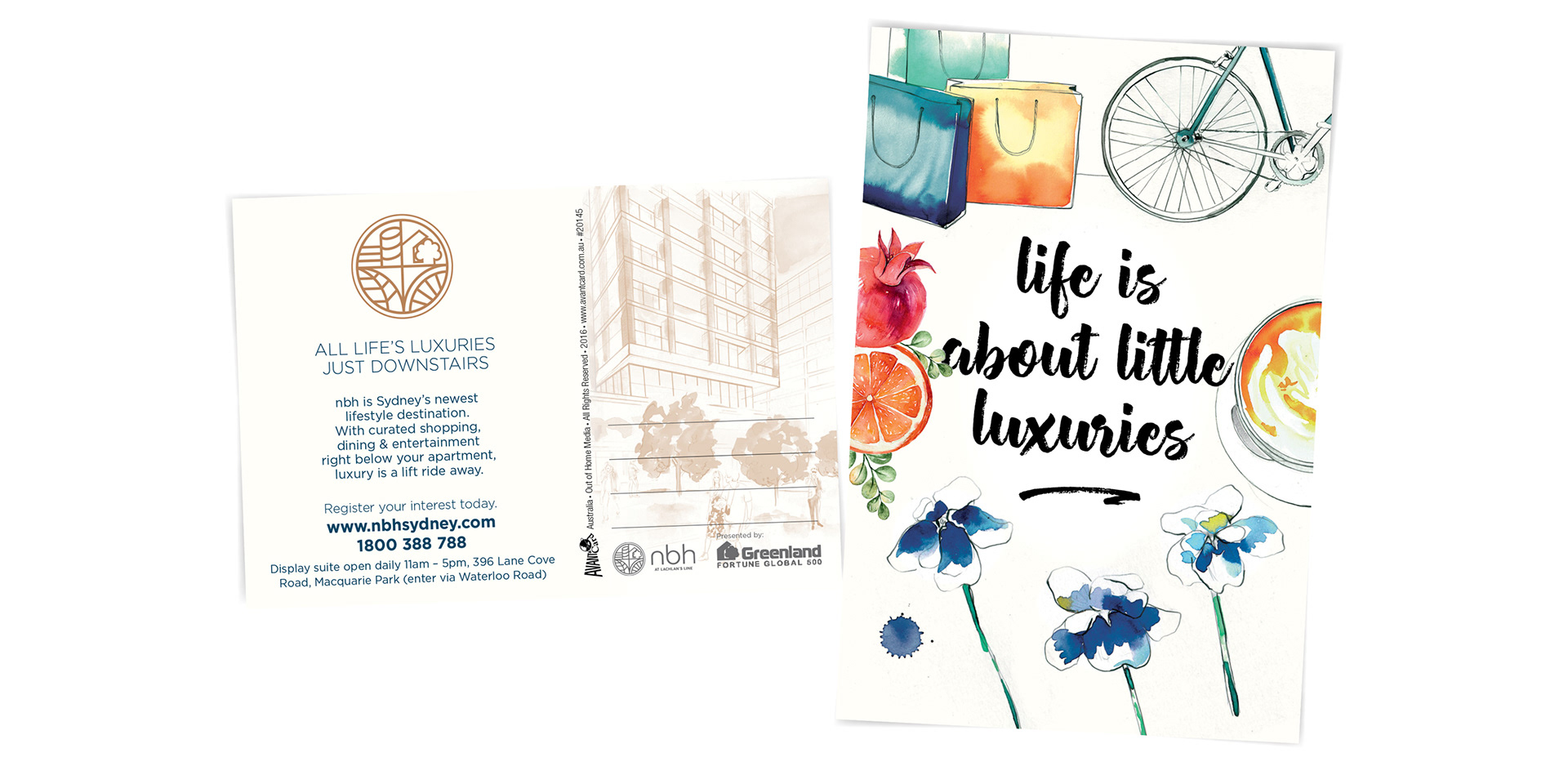 NBH homes:
Task: Advertise a new housing district in Sydney that has 'all life's luxuries just downstairs'.
Solution: Inspirational quotes are always fast movers in the postcard industry. This card incorporates water colour illustrations  which were printed on uncoated paper stock for a soft, welcoming feeling.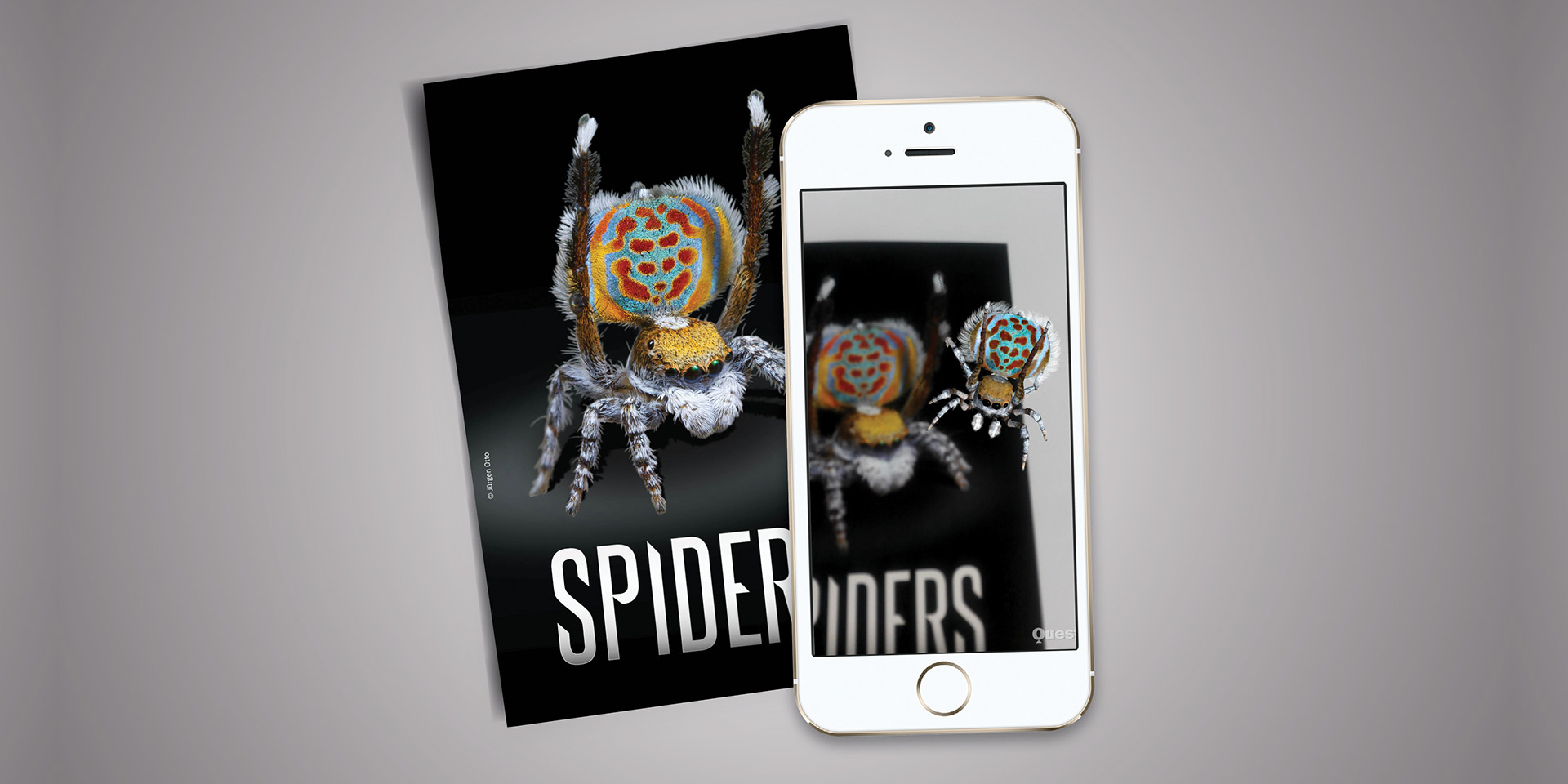 Questacon Canberra:
Task: Create an interactive postcard to advertise the upcoming Spiders exhibition at Questacon.
Solution: With the aid of the Questacon science department we combined print with digital. To view, you just scan the card with your phone and a 3D spider appears in front of you!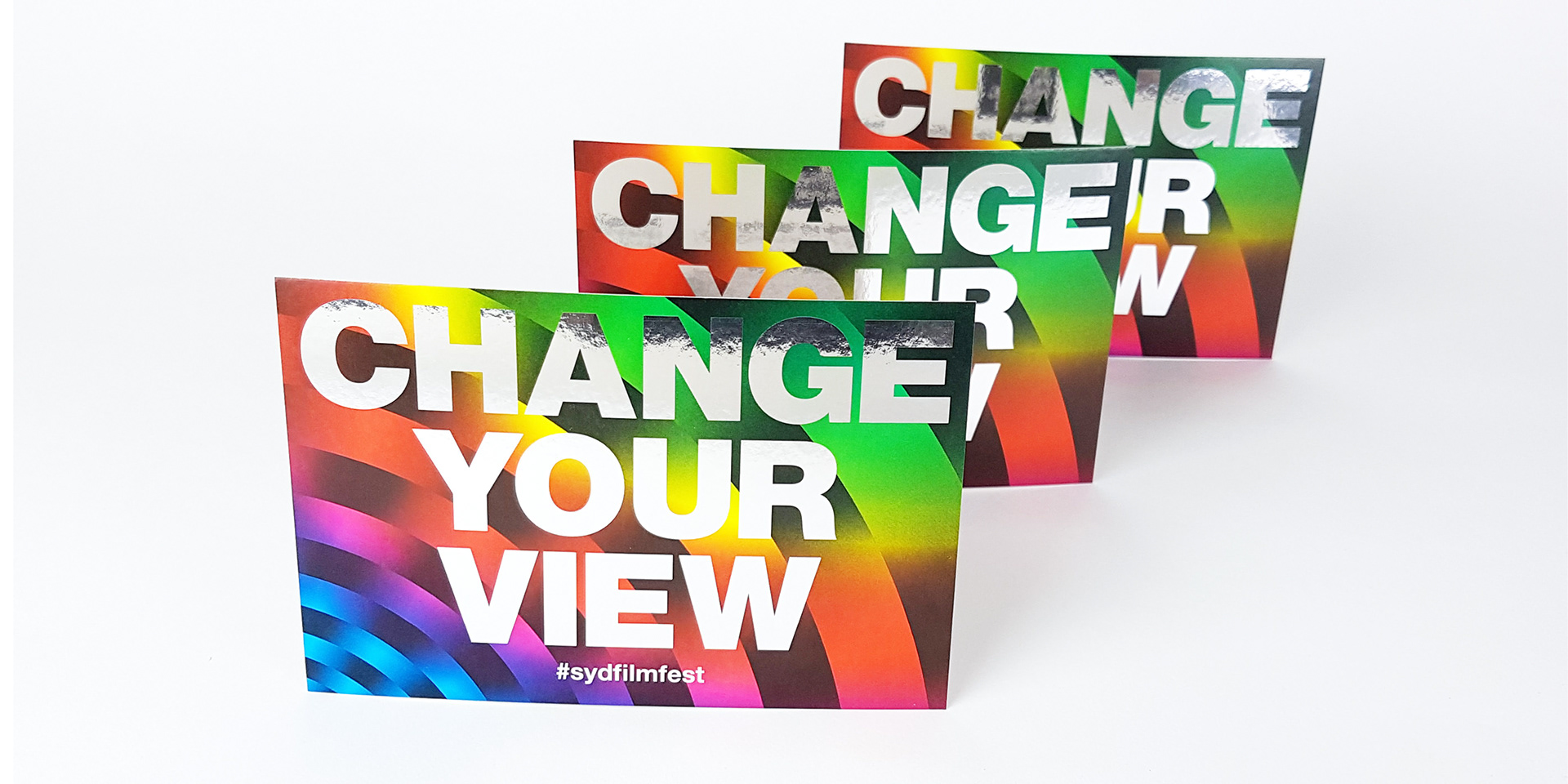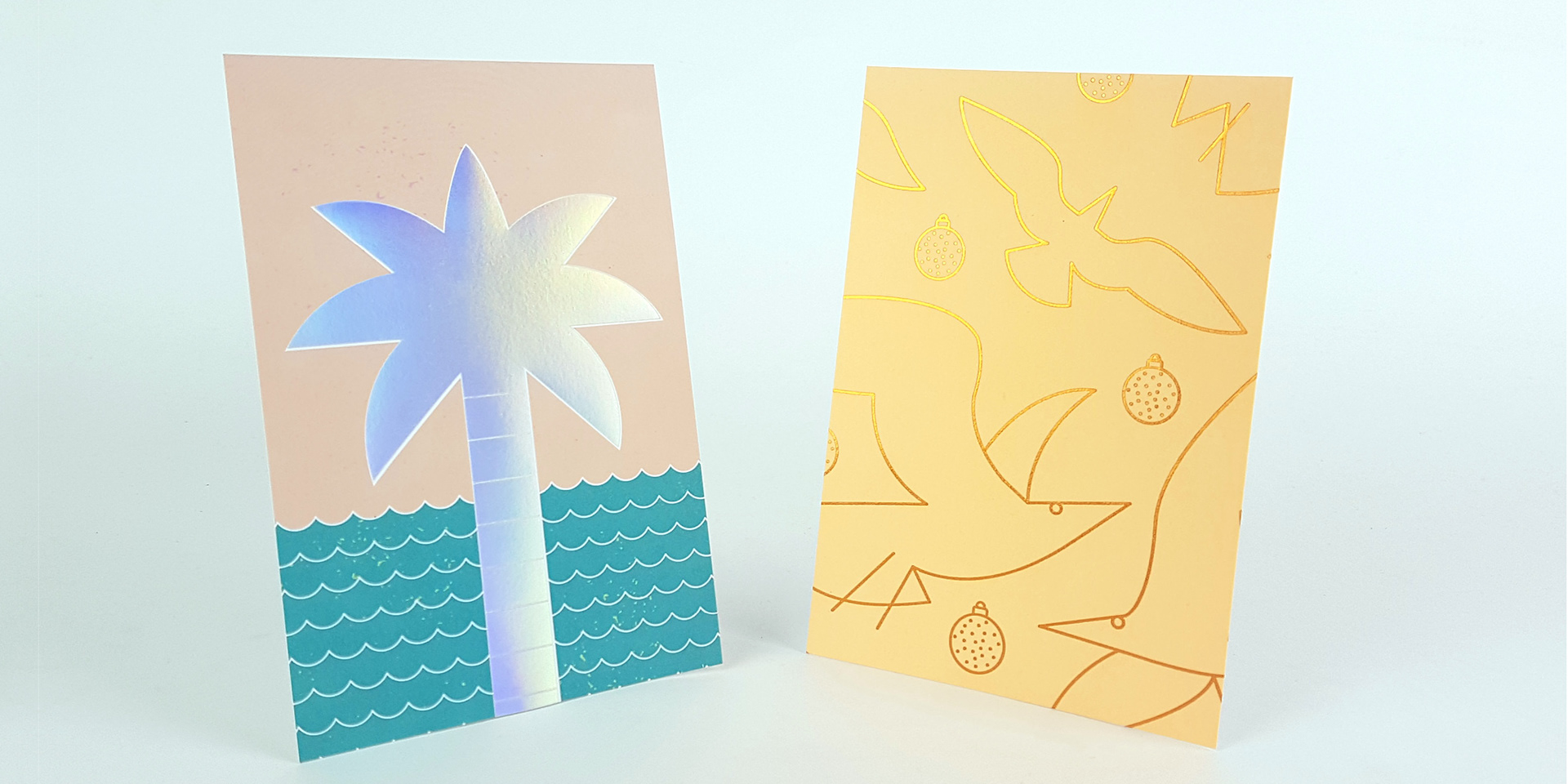 Specialised Production:
I designed and produced thousands of special cards at Avant Card. Some special stock examples are above.
1. 3D effect created by printing directly onto reflective stock for Sydney Film Festival.
2. City of Sydney wanted something beautiful for their christmas campaign. We chose some spectacular rainbow and copper foils and added some basic shapes on uncoated stock to make the foils really pop.
Australian Football League:
Women's league collecting cards.
Sydney Dance Company:
Checking work on the press is an essential part of production management and quality control. This was a particularly memorable job as the crisp whites and deep blacks were tricky to balance. The secret is in setting up rich blacks in the file, combined with attention to detail at the press. This one took some time to achieve the right balance of ink coverage.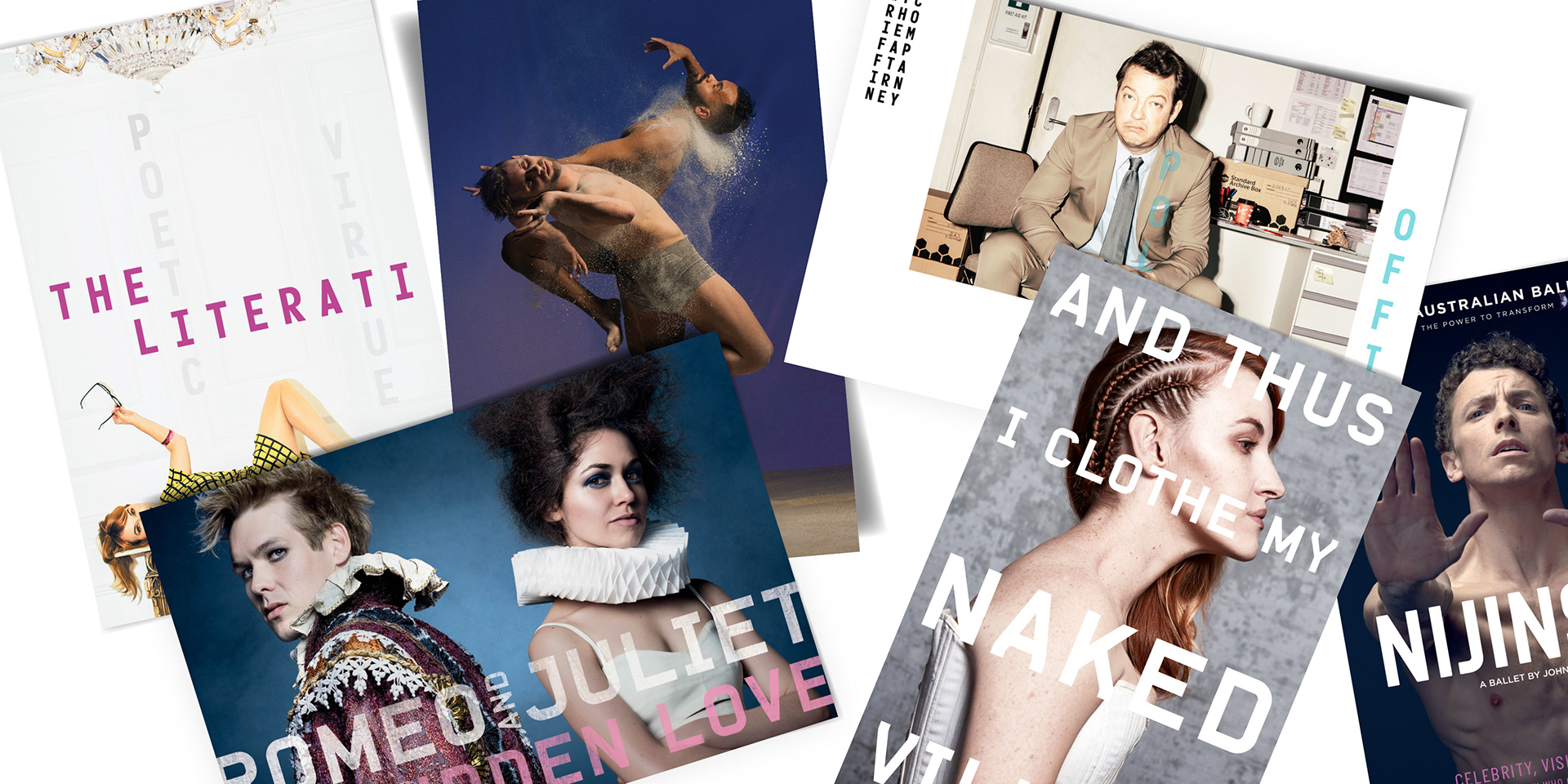 Selected cards I designed and produced for our performing arts clients.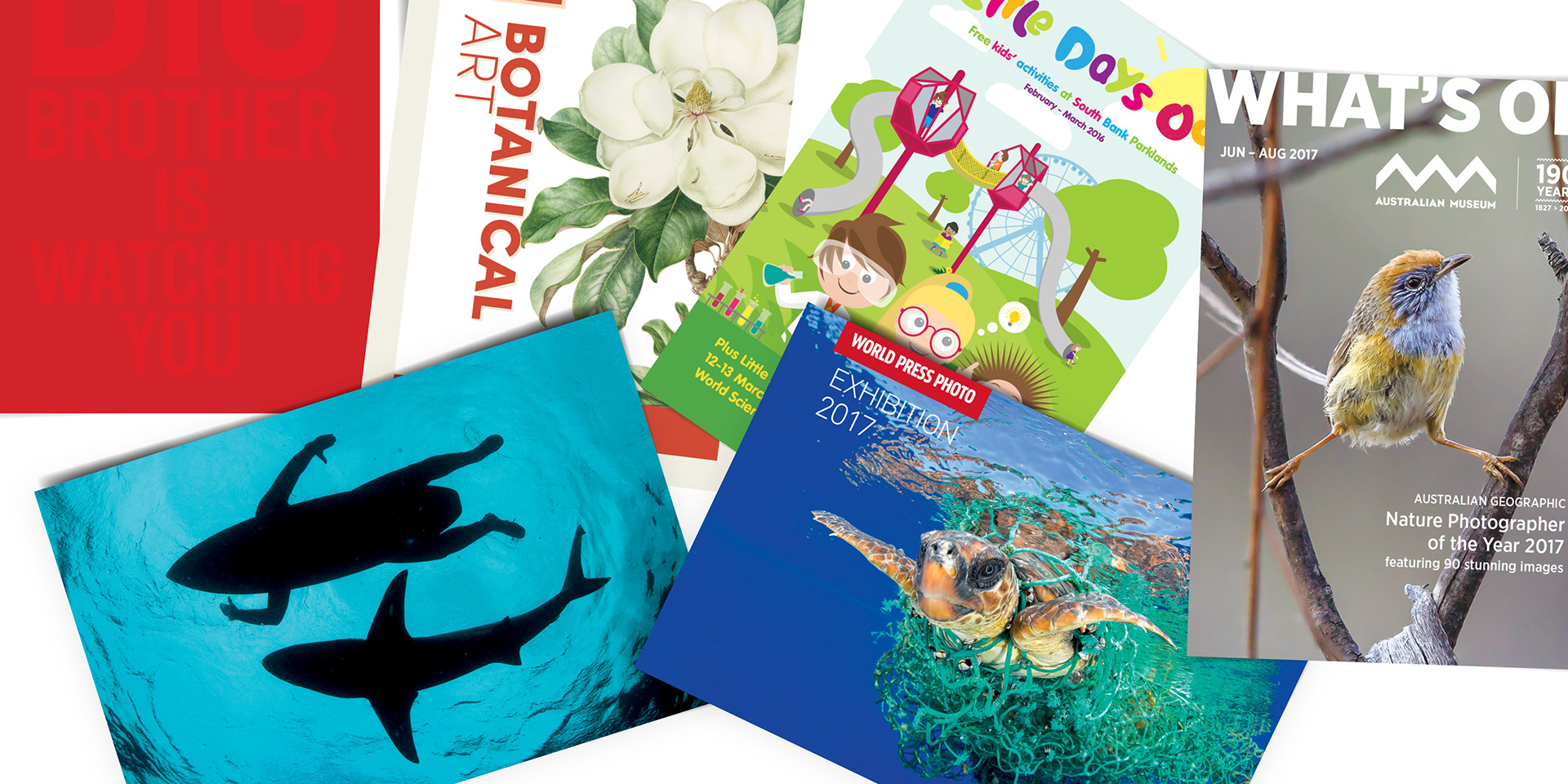 Selected cards and mini magazines I designed and produced for our Government clients.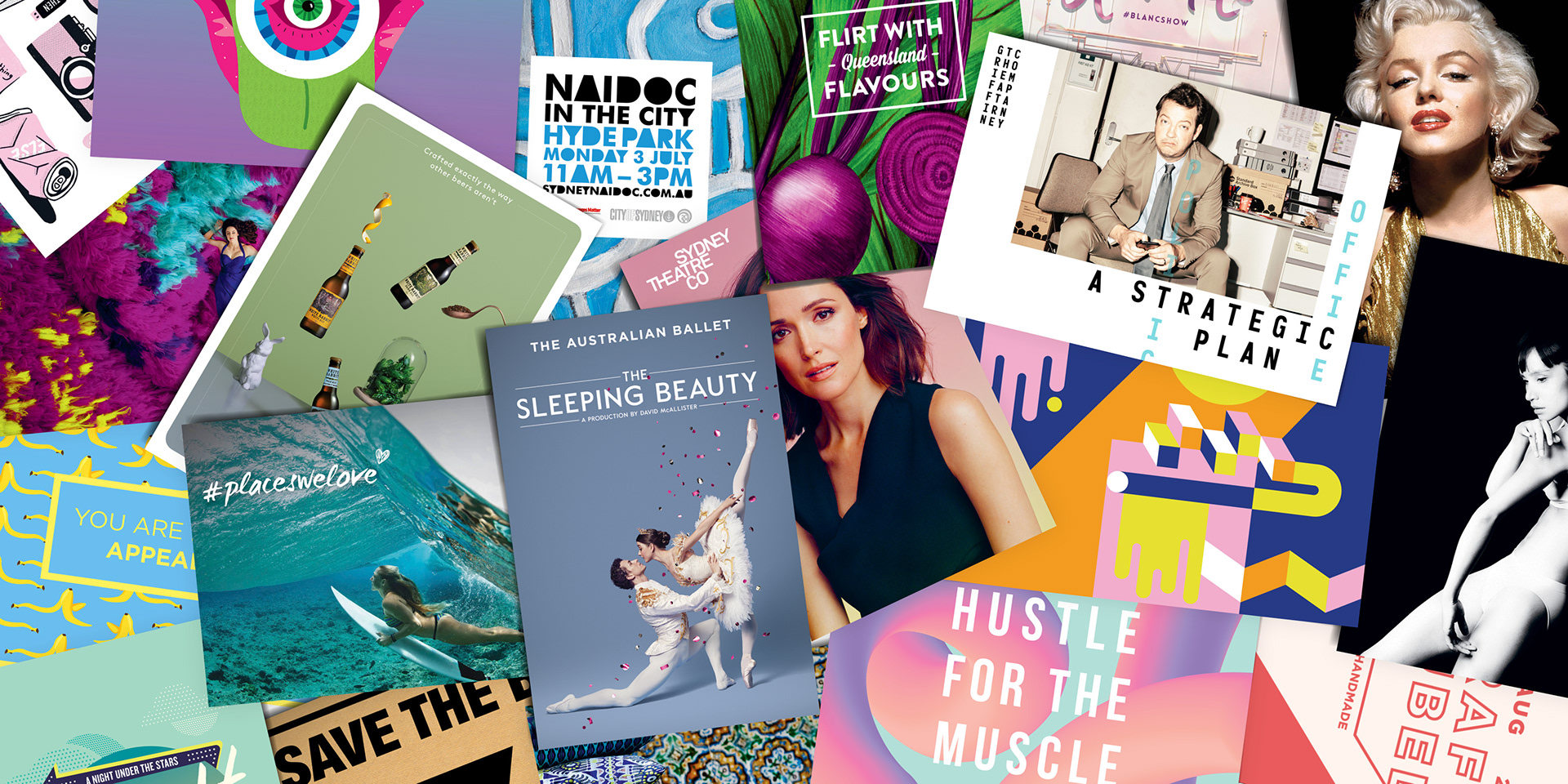 I designed and produced thousands of cards for Avant Card, please ask me for specific industry examples and I'm sure I can provide.